Message from Dr. Brad J. Stewart, Vice President and Provost, Takoma Park/Silver Spring Campus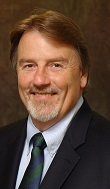 The Takoma Park/Silver Spring Campus is nestled among charming tree-lined streets and Victorian houses at the edge of Washington, D.C., and it is easily accessible by Metrorail and by bus. Established on this site in 1950, this cosmopolitan campus is the headquarters of the College's health sciences program.
Each semester at Montgomery College's Takoma Park/Silver Spring Campus, we change lives-and change the world, one student at a time. Our dedicated faculty bring expertise and offer quality instruction in over 100 different disciplines to more than 7,800 students from over 140 countries. At Takoma Park/Silver Spring, our students are the centerpiece of all our efforts. We offer a wide variety of learning-centered educational opportunities that affirm our commitment to ensuring student access, retention, and success. Our campus is home to the Paul Peck Institute for American Culture and Civic Engagement, and the School of Art + Design.
We are proud of the many relationships we develop with business and community organizations. Our students gain valuable work experience through internship and volunteer opportunities, which enhance their classroom learning.
We welcome your presence at the Takoma Park/Silver Spring Campus, or any other Montgomery College campus, in person or via distance education. Please experience our campus and take advantage of our top-notch academic and cultural offerings, participate in discussions sponsored by our Paul Peck Institute, visit our art gallery, use our tennis courts and swimming pool, or attend a lecture or theatre performance.
In the following building descriptions, the codes that appear in parentheses following the building names correspond to the codes used in the campus map, posted on campus buildings, and published in the schedule of classes.
The Catherine F. Scott Commons (CM) includes classrooms, a lecture hall, the Social Sciences Computer Center, the Bliss Exhibition Hall, conference rooms, and offices.
The Charlene R. Nunley Student Services Center (ST) houses the Office of Admissions and Records, the International Student Coordinator's Office, the Counseling Center, the Assessment Center, the Office of Student Financial Aid, MC Books & More (the bookstore), MC Copies (graphics and copy shop), MC Munchies (candy and snack shop), the Office of Student Life, the Cashier's Office, the cafeteria, the mailroom, the Office of Safety and Security (open 24 hours a day), computer-equipped classrooms, and open labs.
The Child Care Center (DC) is licensed to enroll up to 26 children.
The Cultural Arts Center (CU) houses two theatres-a 500-seat proscenium Theatre 1 and a 116-seat modified thrust Theatre 2-the George and Ruth Tretter Dance Studio, a film editing studio, a 16-station piano lab, classrooms, and offices. Student and faculty performances including the Arts Alive and Children's Series, World Music Festival, and Faculty Concert Series, are presented in the center.
The East Garage (EG) provides parking for Montgomery College students, employees, and visitors.
Falcon Hall (FH) houses a gymnasium, swimming pool, racquetball court, fitness center, classrooms, and other specialized areas related to health and physical education.
The Health Sciences Center (HC) provides state-of-the-art health sciences classrooms, laboratories, and other facilities. It also houses a community health center operated by Holy Cross Hospital that offers a valuable learning experience for student nurses.
The Mathematics Pavilion (MP) contains classrooms, the Math Tutoring Center, and math faculty offices.
The Morris and Gwendolyn Cafritz Foundation Arts Center (CF) houses classrooms, art studios, an art gallery, faculty offices, community use studios, and a library. It also houses the Educational Opportunity Center, the Refugee Training Center, and Workforce Development & Continuing Education classrooms and offices.
North Pavilion (NP) houses faculty offices and other offices.
Pavilion One (P1) contains classrooms and faculty offices.
Pavilion Two (P2) contains faculty and other offices.
Pavilion Three (P3) will be under renovation 2014-2015.
Pavilion Four (P4) houses classrooms and faculty offices.
The Resource Center (RC) houses the library, classrooms, faculty offices, the Writing, Reading, and Language Center, and the Career/Transfer Center.
The Science North Building (SN) houses chemistry, engineering, biology, and physics laboratories, a lecture hall and classrooms; the Math/Science Learning Center, and faculty offices.
The Science South Building (SS) houses classrooms, the Mathematics Interactive Computing Classroom, a planetarium, a greenhouse, and faculty offices.
The West Garage (WG) provides parking for Montgomery College students, employees, and visitors.
For more information,
visit the campus website at
www.montgomerycollege.edu/tphome
or call 240-567-1300
Takoma Park/Silver Spring Campus
7600 Takoma Avenue
Takoma Park, MD 20912
Directions to the Takoma Park/Silver Spring Campus
By Car: Take I-495 West to Exit 31 or East to Exit 31B, Georgia Avenue South (Route 97). Continue south on Georgia Avenue past the Colesville Road (Route 29) intersection. Following the signs for Montgomery College, turn left on Sligo Avenue. Follow Sligo Avenue to Fenton Street; turn right. Continue (southbound) on Fenton Street through the traffic light at Philadelphia Avenue (Route 410). The East Garage is just ahead on your right, and the campus itself begins one block farther at New York Avenue and Fenton Street. The West Garage is located off Georgia Avenue, on Jesup Blair Drive. A valid College parking permit is required. Visitor permits can be obtained from the Office of Safety and Security in ST 117.
By Metro: Take Red Line train to Silver Spring station, then transfer to Ride On Bus Route 17 or 18.
By Bus: The campus is served by both Ride On Bus and Metrobus routes with connections to Metrorail. Visit www.montgomerycollege.edu/maps for more information.
Takoma Park/Silver Spring Campus and Vicinity
Click here to view the Takoma Park/Silver Spring Campus map.